Chilli Accounting has arrived, and it's here to help your small business survive and grow!
If you're a small business owner, one of your main frustrations is probably all those annoying little things that take your precious time away from doing the thing that you enjoy; actually running your business!
Too many small businesses are spending countless hours on desktop accounting packages, spreadsheets (and worse!) dealing with finances and other administration. You probably realise there is a better way, but you haven't got the time to invest in seeking it out. Rest assured, help is at hand. At Chilli we use the latest cloud technology and match them with your company's need to find the best solution.
Why Xero?
For us, the best technology is Xero, these guys have changed the game. Why Xero? Well here's a pretty good reason:
Xero doubles the survival rate of small businesses. 88% of UK small businesses who use Xero are still operating after 5 years compared to an industry average of 41%.
How do they do this? Firstly, they massively increase your productivity. Invoicing and bill payments are seamlessly integrated meaning that you no longer have to spend hours pouring over spreadsheets.
Secondly, they help you get paid faster. Not getting paid on time destroys your cash flow and cash flow problems are one of the key reasons so many small businesses don't make it. Online invoicing straight from Xero will allow faster payment and you'll be able to see when your customers have opened your invoice.
All this is brought together in a beautiful, cloud based, user friendly platform, that is actually pretty fun to use.
The Next Level
Once we've got our customers set up Xero, we really can help take them to the next level. Not only do we take care of all their compliance issues like tax and annual returns, but we start adding value to their business. By using our extensive experience of working in corporate finance, we can utilise some of the add on tools available in Xero to give our customers some really insightful analysis.
Let's give you an example; you're an independent brewery and you make the best IPA North of the M25, but you're not actually too sure what your most profitable beer is. You probably know which one sells the most, but have you ever allocated your costs and revenue specifically per batch? No? I don't blame you, that's why we can do this for you.
Maybe you run your own hairdressing salon with several chairs. Wouldn't it be helpful to know which of your services or chairs generates you the most profit for the time taken? Perhaps with this knowledge you could then think about running a marketing campaign or offer promoting your highest margin service.
Alternatively, you might run your own plumbing company. Wouldn't it be great to get some greater insight into job profitability in order to get better accuracy on your quotes going forward?
Having a solid understanding of all of these issues could make a huge difference to the success and growth of your business.
Breaking the mould
At Chilli we are trying to do something a bit different. We're genuinely interested in helping small businesses, we're not your typical accountants, and we're not stuffy guys in suits.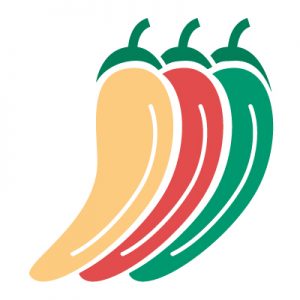 As we have spent the past ten years working in large organisations, we understand the information that businesses really need to grow, rather than just sending you an invoice once a year for a tax return.
If you share our vision, please check out the rest of our website and get in contact to discuss how we can help.