Funding for start-up businesses in the UK is a hot topic. The British Business Bank recently estimated that banks reject 100,000 small businesses a year for lending. A staggering number. It's no wonder then that this is a matter of some consternation.
Our recent blog about top ten finance tips for starts-ups talked about the need to have cloud accounting software to allow real time tracking of your cashflow. However, you might be asking what's the point of tracking your cashflow when you can't get access to funding to get you through the peaks and troughs of the start-up lifecycle, right? And once your high-street bank has said no, well then there are no other options?
There are other funding options outside of your high-street bank
Luckily, there are other options in 2016 and they are readily accessible. I am going to highlight one particular set of options in this blog today. However, more importantly, I am going to reflect on what you can do to have your financial data in the right shape to make access to any sort of funding options a lot easier.
Let's look at one example of this new age of lending. Funding Options, Business Finance Compared and Funding Xchange are online lending platforms. Here you provide details about the loan and your business and then a range of bank and non-bank lenders tender for your business if you match their criteria. The process is completely transparent. All the lenders can see the offers being made which encourages a sharper deal for the business owner.
Assuming your financial data is in an appropriate format, the application process can be very quick to access options from a range of lenders. Certainly, it is a significant time saving compared to having to fill out an application lender by lender. Funding Xchange quoted a typical week of lending where 85% of entrepreneurs applying received offers ranging between £5,000 and £250,000.
This is one exciting and accessible option for small businesses. There are plenty of others that we are discussing with our clients.
How do I get my business ready to access funding?
However, regardless of the increase in the variety of options, I believe the most important question you should consider is how do you get your business prepared to take advantage of these options. A fundamental part of this will be making more data available around the performance of small businesses. This will allow lenders to more easily understand the risk profile of a business. So up to date quality data about your business will put you at the front of the line.
By having real-time, two-way connectivity between the lender, accountant and the business owner, banks have a true understanding of their customers' daily cashflow, further reducing the likelihood of a default on the loan. This will make it much easier to approve loans. It reduces the risk of those loans, and opens up access to capital for small business owners.
What information do I need to have about my business?
What are the key things that you need to have readily available then? It's vital to have up to date real time management accounts. Not just last year's accounts delivered six months after the year end. Coupled with that, you need your POS or other systems integrated into your accounting software . This will enable more insight to be provided about your wider business performance.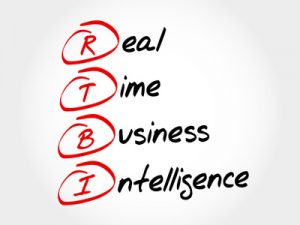 You also need an up to date balance sheet. Lenders want to see key assets like your receivables, inventory, physical premises or plant and machinery. They want to understand the current book value, not what you paid for them five years ago.
Visibility of the liabilities that support these assets is also crucial. Learning about creditors from who you buy stock, or hire purchases loans on vehicles, help lenders make decisions. Again, it is a real time understanding of assets and obligations that is crucial for those lenders to assess a business quickly and favourably.
You are probably taking a breath now thinking that is quite daunting. Actually, in 2016 this is all extremely achievable. The right cloud software, used well, gives savvy businesses this visibility right now. And obviously, this type of insight does not just come in handy when you are looking to borrow money. It also gives you an advantage over your competitors in making everyday business decisions. Having conversations with business owners about what is possible in this space is one of the best things about my job.
This is all you need to know about small business funding right now
In summary, the ins and outs of different funding options are not necessarily crucial to understand.
What is crucial for you to know as a business owner are two things:
There are options for lending to your business outside the main stream banks
Access to real time data about your business is crucial to put you in a position to access these options.
Please leave a comment below or get in touch with us at Chilli to discuss this topic more.