Say goodbye to hours of admin
Talk to most plumbers about accounting in their business, and more than likely you'll receive a frustrated reply. No small business owners enjoy talking about finances, and plumbers are no exception. So much time is taken up moving between jobs and picking up parts that keeping up with the admin can quickly become a nightmare. If you manage a team of people, multiply this pain accordingly!
But things are changing. Cloud accounting software is driving a revolution in the way that plumbers manage their finances, and even interact with their customers. Cloud accounting software like Xero provides a solid platform to work with a variety of job management tools. Together they  are transforming the way that traditional trades are doing business.
The beauty of cloud accounting is that it is online, so you could be anywhere doing business, even sitting in your van.
Taking care of the fundamentals first
Compliance with the necessary legislation is as complicated for plumbers as any business in the UK. VAT rates differ given what type of job you are working on and the CIS scheme for contactor payments can also be a nightmare for those not completely on top of all the variables. Xero provides the tools to make this compliance stress free and integrates with your main accounting records. This combined with the knowledge of the right accounting partner can make navigating these choppy waters a breeze. At Chilli we have a track record of helpings businesses get these matters under control.
Then once you have taken care of the fundamentals you can add stuff that can really make a difference to your business.
Plumbers Accountants should be helping change the game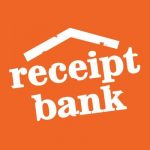 One of the main partners we work with is Receipt Bank. Once you've got everything up and running, lets say you've just bought a part for a job. Imagine being able to take a photo of that receipt and it automatically being coded to your accounts. If you want insight on how you really make your money, this can also be coded to specific clients so you can better understand your job profitability (and compare it to your budget for that job!). Not only that, you can chuck your receipt away and not have to worry about where you might have left it! True paperless administration!!
Some of the Xero job management tools are pretty impressive too. They can help you out with professional looking invoices and quotes which you can send while you are still at a customers property using your mobile or tablet, time tracking, cost control, and reporting that is actually actionable and useful. All things that will help you manage your time, and ultimately make your business more profitable.
And there is more!
If you do manage a team of people there are tools that can help make the most of your resources. As new jobs come up, you can track where everyone is (in a non stalkery way) and allocate it to whoever is closest. You can send the job information across, complete with Google maps instructions. Then the customer receives a text to tell them someone is on their way. Take a look at some of the great solutions there are available for this sort work. Partners like Workflow Max, simPRO, GeoOp and Service M8.
Getting paid is easier too. Xero lets you set up automatic email reminders to your overdue debtors. It even has a neat tool that sorts your outstanding debtors by date and value so you can prioritise when it gets to the phone call stage. Alternatively, you can pay a small one off fee for a card reader machine and get more payments upfront.
Be part of something bigger
Whatever the challenges are in your business, there is a solution that could benefit you. It doesn't cost the world either. Everything is pay as you go, so there is no need for big investments, and you're not tied into long term contracts. Some of our clients love it because they feel like they are part of something that is growing. They are also reaping the technological benefit of continuous improvements being driven by these cloud businesses. It also makes them look pretty 'on to it' in front of their own customers!
If this sounds like something you want for your business, get in touch with us at Chilli.